---
Fiber coupled integrated terahertz nanoscanning spectrometer 3D Imager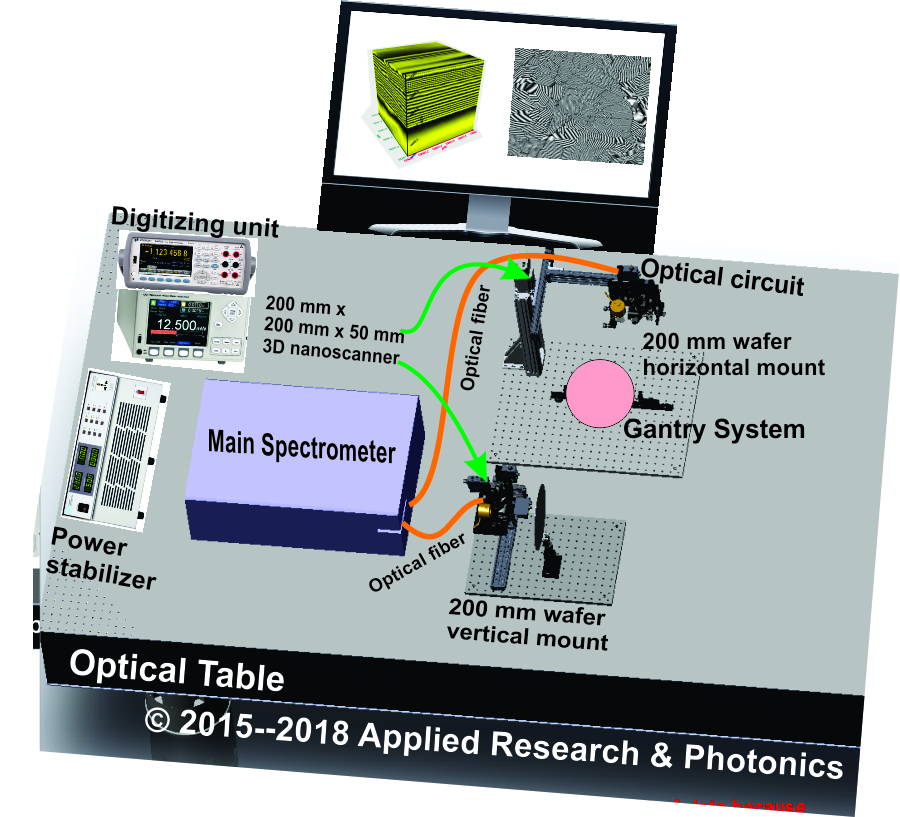 Fiber coupled desktop system: Integrated terahertz spectrometer, nanoscanner and 3D imager
TeraScanR: A scanning reflectometer
Terahertz nano-scanner/3D imager for wafer reject minimization
Terahertz Reflective Interferometer for non-destructive paint layer characterization
ARPís terahertz spectrometer is a novel technology having applications in biological, biomedical, pharmaceutical, and other life science areas. Terahertz technology provides the next generation capabilities, overcoming the so-called terahertz gap, with new applications in this spectrum range. ARP received the prestigious NASA TechBriefís nano-50 award.
Integrated terahertz nanoscanning spectrometer
ARPís terahertz spectrometer, TeraSpectra is a turn key spectrometer. Time domain measurements can be conducted over a time span of sub-Pico seconds to a few tens of Pico-seconds with an equivalent frequency range of 0.1 to ~30 THz. This wide range allows characterizing a number of molecular events important for biomedical and materials research. The spectrometer applications may be developed in diagnostics, pharmaceutical, and related areas. For additional information see ARP technical notes at http://arphotonics.net/technicalnotes.htm. Specification summary is given below*. More information please contact: Email
Parameter
TeraSpectra

A fiber coupled version is available. Contact info@arphotonics.net for more info

Time resolution
~33 Femto-seconds
Time span
Up to 150 Pico-seconds
Fourier Transform Frequency Range
0.1 up to ~30 terahertz
Technology
D

endrimer

dipole excitation

Source power

>5 milliwatts, average

Sensitivity
~100 FemtoMol
Features
The cost of ARP machine is lower with higher performance because of its proprietary next gen technology.
A high power source enables probing a wide variety of specimens thus expanding the scope of the spectrometer.
High signal to noise ratio.
High sensitivity, ~100 femtomol.
Turn-key platform.
Collaborative investigations available.
More information: Email
TeraScanR: A scanning reflectometer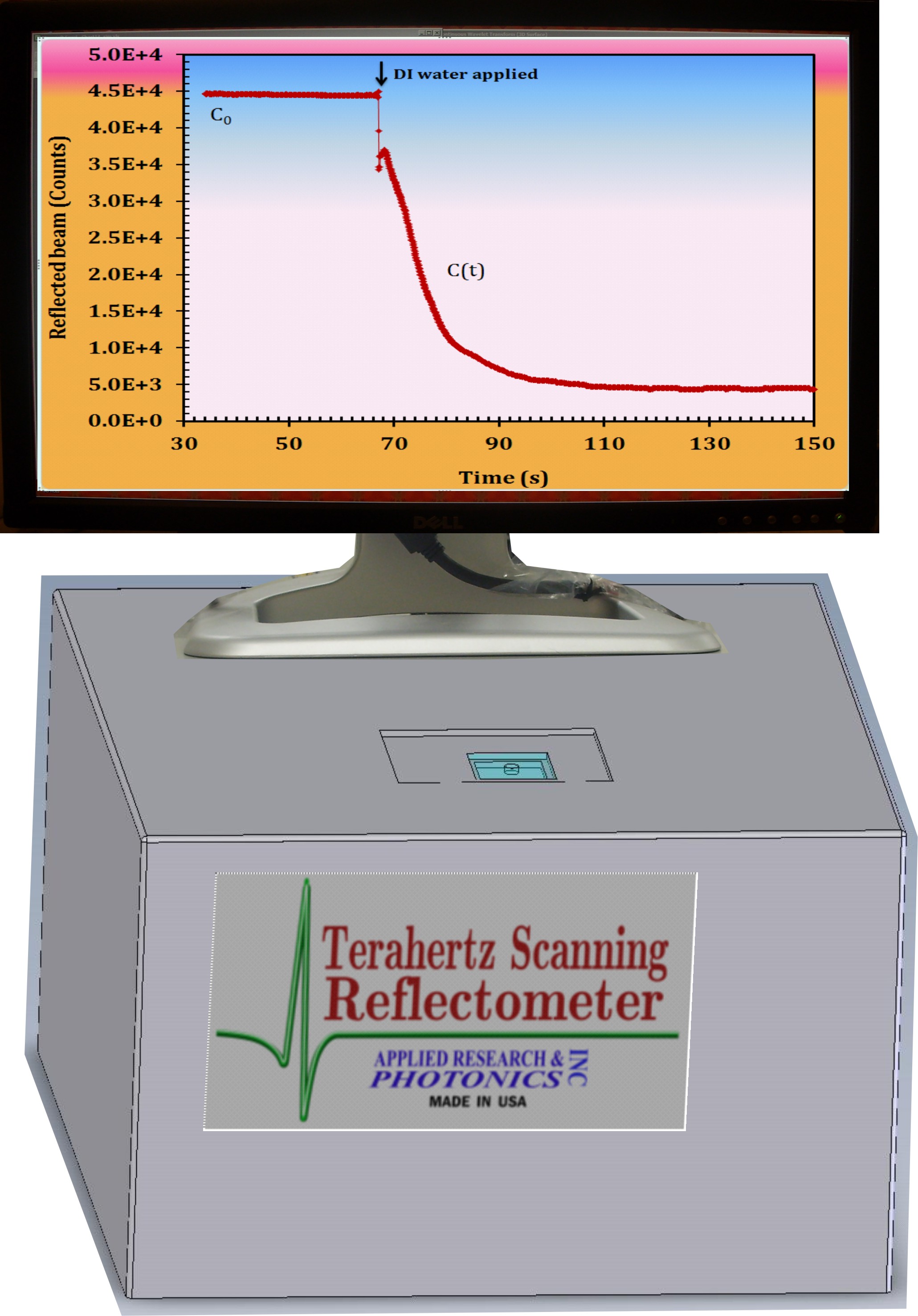 *Specification may vary without notice. For more information please contact ARP.
Click here for ordering information
For pricing and availability please contact:
Applied Research & Photonics, Inc.
470 Friendship Road, Suite 10
Harrisburg, PA 17111
e-mail: info@arphotonics.net

Phone: +1-717-220-1003 or +1-717-623-8201

Home

© 2002-2017
Applied Research & Photonics, Inc.